Maintenance & Operating Costs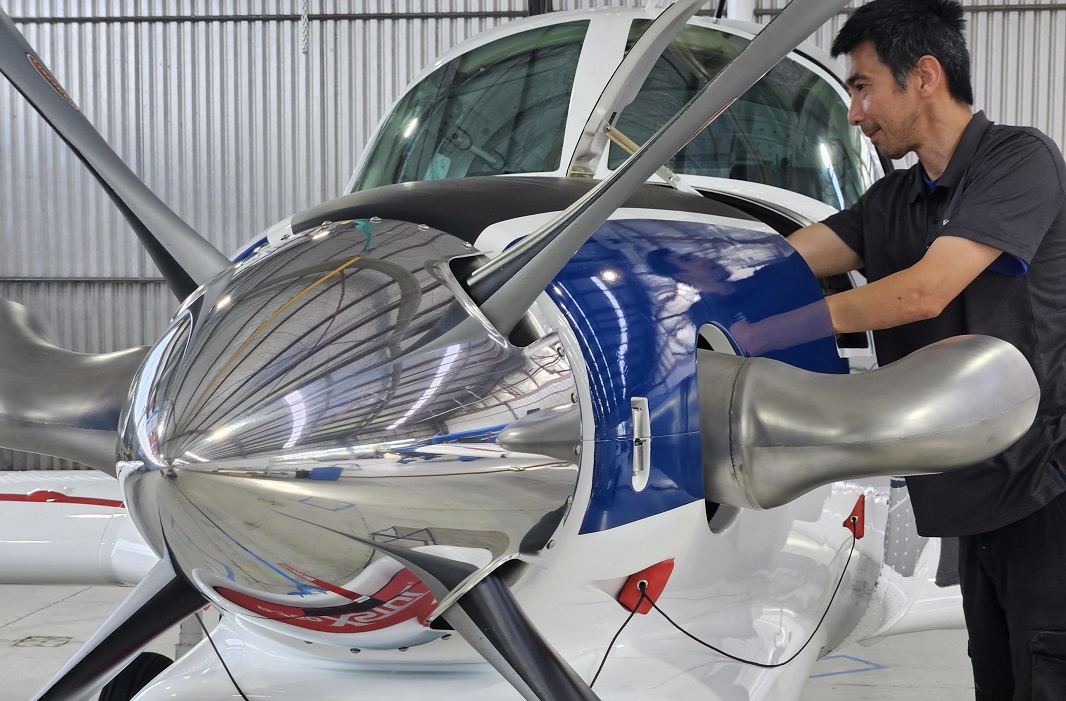 Maintenance & Operating Costs
The P-750 XSTOL is designed and manufactured with ease of maintenance in mind.  The maintenance cycle is every 150 hours or 1,500 landings, whichever occurs first.  The average estimated time to complete a 150 hour check is approximately 35 - 40 hours.
The following costs are based on a 5 year operation with the aircraft flying 750hr/yr and are indicative only.  Actual costs will depend upon local costs for fuel and labour and how the aircraft is being operated.
Summary - Hourly Costs
(see Notes to Cost of Use below)
Direct Cost of Use Per Hour
 US$
 

    Fuel (1)

220.00

 

           

Engine & Airframe Maintenance:
 
 

    Maintenance - Scheduled (2)
    (Repairs, Consumables, Rotables)

1.87

             


    Major Replacements(3)
    (Engine & Airframe Hoses, Control Cables,
    Fuel Nozzles, Flap Motor, Flap Tube)

31.91

            

    Main Spar Doubler

7.20

________

    Tailplane Assembly

1.42

________

    Flap Torque Tube

0.03

________

    Np & Tq Indicators

0.33

________
Vendor Items
 
 

    Engine(4)
    (H.S.I, F.C.U 1/2 Life, F.C.U Overhaul, Prop Gov,
    Out of Phase)

59.99

            

    Propeller(5)
    (Overhaul / Calendar Check)

3.15

            

    Starter Generator(6)
    (Brush Replacement & Overhaul)

7.51

            

Total Direct Cost Per Hour:

333.41

(A)

           

Total Direct Cost Per NM:


1.91

            

Fixed Cost of Use:
Per Year

Per Hour


    Crew

            

(B)

           

    Insurance

            

(C)

           

    Cost of Ownership

            

(D)

           

Total Operational Cost Per Hour


    (Sum of Lines A, B, C, D)

            

            

Total Operational Cost Per Nautical Mile

            

            
Notes to Cost of Use:
US$4.50/Gallon
US$2,500.00-US$5,000.00 for 150hr inspection, US$3,250.00-US$6,500.00 for 300hr inspection
US$4,250.00 Engine Hose, US$215.00 Airframe, US$1,915.00 Control Cables, US$615.00 Flap Motor, US$3,000.00 Fuel Nozzles, US$255.00 Flap Tube
US$250,000.00 Overhaul, US$20,000.00 H.S.I, US$6,800.00 F.C.U 1/2 Life, US$8,200.00 Out of Phase/Maintenance
US$6,000.00 Overhaul at 3,000hrs or 5 year calendar
US$2,415.00 Brush Replacement/750hrs, US$6,435.00 Overhaul/1,500hrs
NZSkydive Limited and NZAero specifically, cannot and does not, represent that the above mentioned figures are anything other than estimated average costs of operation and NZAero specifically disclaims any liability for the accuracy of these estimates.  The above estimates should be used for purposes of comparison only.